Auto
James Bond at 50: The 10 best Bond cars
Over his fifty years, James Bond has driven everything from a heavily armed Aston Martin DB5 to a Lotus Esprit that doubles as a submarine.
Thursday, October 11th 2012, 11:10 am EDT
Updated:
Thursday, October 11th 2012, 4:34 pm EDT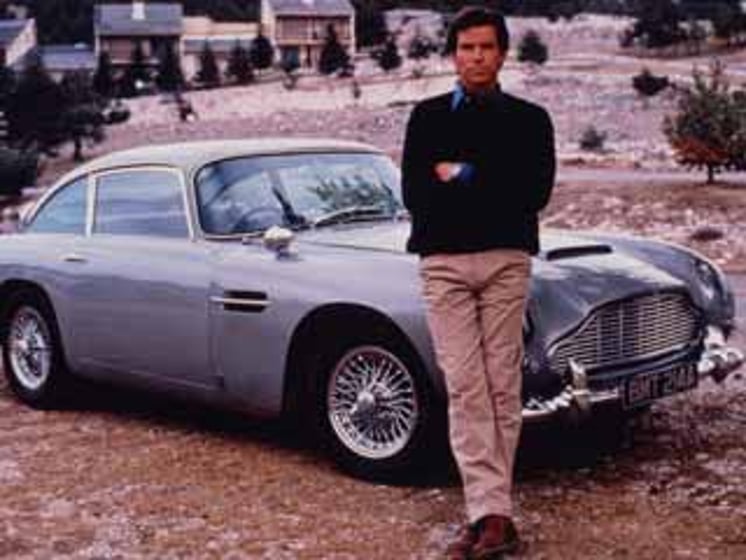 It's hard to believe it's been 50 years since the release of the first James Bond movie, 1962's Dr. No, though admittedly the fictitious secret agent is somewhat older, with writer Ian Fleming having published the first James Bond book (Casino Royale) back in 1953.

Nevertheless, there's still reason to celebrate, with October 5th marking Global James Bond Day, and November 9th being the opening day for the latest installment of the James Bond franchise, Skyfall, which stars actor Daniel Craig.

While other actors like Sean Connery, Roger Moore and Pierce Brosnan did a great job of playing the role of 007, it's the cars they drove, packed with gadgets from the legendary Q, which many remember the most.

Over those fifty years, Bond has driven everything from a heavily armed (and equally armored) Aston Martin DB5 to a Lotus Esprit that doubles as a submarine.

Here's a list of the best 10 Bond cars.

10. BMW Z3 - GoldenEye
This was the first time Bond drove a BMW, though it certainly wouldn't be the last. Its total screen time was only about two minutes, though its appearance certainly helped boost the popularity of the Z3, especially among male buyers, something it probably needed. It was supposedly fitted with missiles and other gadgets, though all we got to see was a parachute.

9. T-55M5 Russian Tank - GoldenEye
Though it's not technically a car, who could forget the appearance of the T-55M5 tank during the epic chase scene of GoldenEye. The tank is driven by Bond in the pursuit of a lovely female character through the streets of St. Petersburg, Russia. Of course, there aren't any gadgets, except for one very big canon attached to the roof.

8. Ford Mustang Mach 1 - Diamonds Are Forever
Though most of Bond's cars have been from European brands, there are also a number of American cars that the British agent has driven, including the memorable Ford Mustang Mach 1 in Diamonds Are Forever. Driving through Las Vegas, Bond manages to get the car up on two wheels in order to squeeze through a pair of buildings.

7. Toyota 2000GT Convertible - You Only Live Twice
The Toyota 2000GT is a legend in itself, but seeing Bond driving on the streets of Japan in one was a sight to remember. Toyota had to make the car a convertible so that Sean Connery could fit into it, and only two of these convertible 2000GTs were ever built, strictly for use in the film. Toyota still has one in its collection, while the whereabouts of the other example is unknown.

6. Aston Martin DBS - Casino Royale, Quantum Of Solace
Fans of the modern James Bond will surely love the Aston Martin DBS. The car appears briefly in the two previous films featuring Daniel Craig, and in both cases comes out destroyed. Though it doesn't have many of the cool gadgets of other Bond cars, the svelte styling, powerful V-12 engine and Aston Martin badge gives the DBS a deserved mention on this list.

5. BMW 750iL - Tomorrow Never Dies
Loaned to Bond by Q at an Avis rental station in Germany, complete with full insurance this time, the BMW flagship sedan gets the typical missile launchers and spikes, as well as some innovative goodies such as self-inflating tires and a near-impenetrable body. The best feature, however, was a remote-control function, which sees Bond exit the vehicle during a chase and send it flying out of a car park and back to the rental station.

4. Rolls-Royce Phantom III - Goldfinger
Though not technically a Bond car, who could forget the 1937 Rolls-Royce Phantom III of Auric Goldfinger. Finished in a bright yellow, but with a black top, the car was driven by Goldfinger's Korean chauffeur Oddjob and featured a hood ornament built of solid gold. Auric used the vehicle to transport much of his gold in secret.

3. Aston Martin V12 Vanquish - Die Another Day
The original V12 Vanquish deserves to be on this list purely because it is a Vanquish, but it's also memorable as its appearance marked James Bond's return to the Aston Martin brand after almost two decades. Though some of the gadgets like the cloaking device were a bit silly, the grille-mounted rockets, pop-up machine guns and spiked tires makes the V12 Vanquish one of the best on this list.

2. Lotus Esprit S1 - The Spy Who Loved Me
The fact that this car can be converted into submarine makes the Esprit S1 from The Spy Who Loved Me a no-brainer for this list. In the movie Bond drives the car out of the Mediterranean and onto a crowded beach, then launched an anti-aircraft missiles to blow up the baddie's helicopter.

1. Aston Martin DB5 - Goldfinger, GoldenEye, Thunderball, Tomorrow Never Dies, Casino Royale, Skyfall
The Aston Martin DB5 is the Bond car. It was the first to feature some secret agent gadgets and it's also the car to feature most in the James Bond movies. There's a lot to like about the DB5, including the car's timeless good looks and sheer elegance. If that's not enough, its ejection seat, twin machine guns, armor plating, rocket launchers and oil slick generators certainly add to its charm.

Now that you've seen our 10 best Bond cars list, sit back and enjoy this video montage of many of them in action.