Technology
Stay in and scream with 15 horror movies you can stream
Halloween is almost here, and while you shouldn't need an excuse to indulge in a little nightmare fuel, the looming holiday certainly makes the idea of watching scary movies a little more appealing.
Updated:
Friday, October 31st 2014, 2:59 pm EDT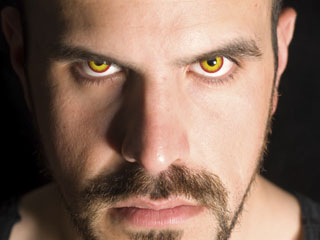 Halloween is almost here, and while you shouldn't need an excuse to indulge in a little nightmare fuel, the looming holiday certainly makes the idea of watching scary movies a little more appealing. Even more appealing, however, is the idea of watching the aforementioned fright flicks without leaving the comfort of your home or paying a dime (beyond existing subscriptions, that is).
Thankfully, there's a wealth of options available for anyone with a broadband connection and a desire for scary movies. In addition to the film libraries available on popular, subscription-based streaming video services like Netflix, Amazon Prime, and Hulu, there's also quite a few free — and most importantly, legal — horror titles available on YouTube and free media hubs like Crackle.
Basically, there's no excuse for not getting into the Halloween mood this year. And with so many options available to you out there, we've done the legwork and chosen a few films you may want to target for your next Halloween movie marathon.
There's no trick with these films — just some scary, scary treats.
Remember that photo that went viral a while back, showing a parasite that would eat the tongues of fish and then become the tongues of those fish? Well, this is a found-footage movie inspired by that all-too-real, tongue-eating creature. The 2012 film was directed by Oscar-winning filmmaker Barry Levinson (Rain Man, Wag the Dog), so it has some serious dramatic pedigree — but that doesn't make it any less gruesome.
.
Easily one of the best horror films to be released in recent years, this 2012 film co-written by Joss Whedon and his frequent collaborator Drew Goddard manages to be both a satire of horror movies and a terrifying (and terrifyingly original) film in its own right. Goddard directed the movie, which follows a group of unsuspecting young adults (including Thor star Chris Hemsworth) who intend to spend a weekend at a remote cabin in the woods, only to fall prey to, well… you'll need to watch the movie to find out for yourself. This isn't a movie that should ever be spoiled.
Laurence Fishburne and Sam Neill star in this 1997 sci-fi horror story about a rescue ship sent into deep space to answer a distress signal from the Event Horizon, a spaceship that disappeared while using an experimental warp drive powered by a black hole. The rescue team quickly discovers that the ship's maiden voyage took it somewhere far beyond its intended destination — and possibly outside our own dimension to somewhere no one should ever go.
This 2011 thriller from director Ti West is a return to classic haunted-house stories, and follows a pair of aspiring ghost-hunters who also work at the historic — and supposedly haunted — Yankee Pedlar Inn. The pair chronicle the inn's final days in business and the eclectic guests who arrive for one final stay at the inn — some more final than others.
A clown is accidentally killed by a group of children and later returns from the dead to have his vengeance upon them in the most ridiculous, bloody ways possible. That's the plot of this 2012 horror comedy, but all you really needed to know is that it features a killer clown, right? *shudder*
This 2012 zombie disaster film currently ranks as Brad Pitt's biggest blockbuster of all time, and rightly so: It's an impressive, scary production that's packed with both grand, jaw-dropping visuals and raw, uncomfortably-close horror elements. It also manages to tell a wide-reaching (literally) story about the fall of civilization as we know it to the undead hordes. While it differs dramatically from the novel that inspired it, it does a fine job of standing on its own as a great zombie movie.
Home-invasion horror movies have been all the rage lately, and this 2011 entry in the genre is one of the best of the recent bunch. While it doesn't do a lot to set itself apart from other, similarly themed films in most elements, star Sharni Vinson is the real draw for this film. Set up to be the typical "last girl alive" dame in distress, Vinson's character proves to be anything but helpless in this intense thriller.
The makeup effects in this 1981 horror movie were so far ahead of their time that an Academy Award was invented to honor artist Rick Baker for his work bringing a story of an American tourist bitten by a werewolf to hairy, toothy life on the screen. While some of the FX sequences might seem dated now, there's more than enough scares to still be had in this classic directed by the great John Landis.
If you want your horror in bite-size chunks, this 2012 anthology is made up of several short films directed by some of the genre's rising stars around the world. From vampire and witch tales to weird stories that defy explanation (but will linger in your nightmares), this film proves that big scares can come in small packages.
Harry Potter actor Daniel Radcliffe starred in this 2012 film about a widowed lawyer who must travel to an isolated estate to process the paperwork left behind by its deceased owner. While there, he encounters all manner of things that go bump in the night, offering yet another great return to classic haunted house stories. The film also marked the modern-era return of Hammer Films, the studio once synonymous with blood-curdling horror cinema.
George Romero's original 1968 zombie movie never gets old, and the film that helped kick-start an entire genre continues to stand the test of time when it comes to inspiring terror. If you've never seen the zombie movie that made projects like The Walking Dead possible, you owe it to yourself to see Night of the Living Dead.
One of the
, this 1922 German horror film famously adapted Bram Stoker's Dracula without permission, and a subsequent lawsuit nearly resulted in all copies of the film being destroyed. It's a good thing that some prints survived, as it remains one of the best examples of how to create a terrifying atmosphere through the clever use of light and sound. The film stars Max Schreck as the vampire Count Orlock, who preys upon a village by night and still manages to be terrifying on the screen almost 100 years later.
The movie that launched the careers of filmmaker Sam Raimi and actor Bruce Campbell remains a testament to what one can do with a bunch of cameras, lots of makeup, a rickety cabin in the woods, and seemingly unending buckets of blood. This one's lighter on the campiness than you might expect from Raimi and Campbell, but it makes up for that with heaps of gore and visuals that hint at the potential of the film's director and star.
This 1986 homage to low-budget horror managed to mash together a zombie movie with elements of alien-invasion and slasher-film tropes for a memorable story about a bunch of college kids trying to survive an attack by vicious little slugs that turn people into flesh-hungry creatures. The film was directed by Fred Dekker (who also directed the Halloween classic The Monster Squad) and it went on to become one of the true cult-classic horror movies of the '80s.
This 2007 found-footage Spanish horror film was later remade into the American film Quarantine, but the original is where the real horror can be found. The film follows a television reporter doing a story about the local firemen who work the night shift, only to have her story's focus change dramatically when she finds herself locked in an apartment building where a mysterious disease is turning the residents into crazed killers. You don't need to know Spanish to know when to scream in this terrifying film.
This article was originally posted on