Sales - Back to School
Go back to school without going into debt
7 spending-conscious ways to send kids back to school.
Updated:
Wednesday, July 29th 2015, 4:58 pm EDT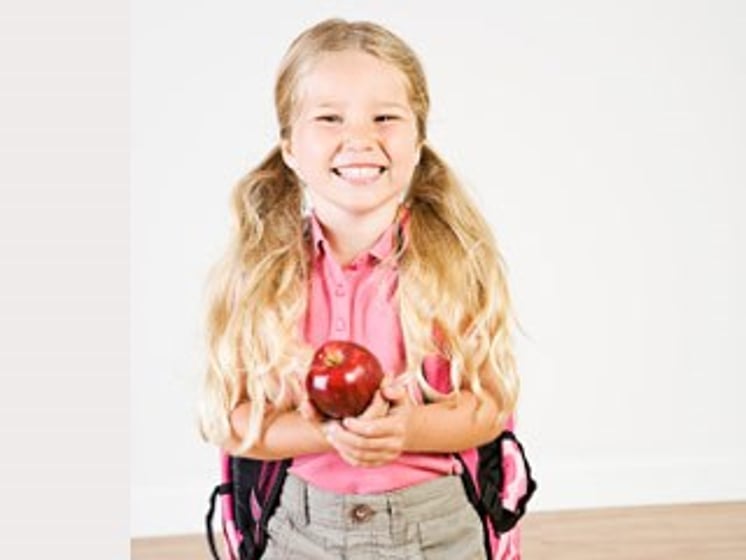 Back-to-school season is underway, which means families are bracing themselves for back-to-school spending. The average family with children in grades K-12 is likely to spend $630.36 on electronics, apparel and other school needs, according to the National Retail Federation's Back-to-School Spending Survey. While that total is less than last year's $669.28, it still accounts for a hefty chunk of the family budget. These suggestions can help control spending and help avoid going into debt when kids go back to school.
1. Use the envelope method.
Determine a shopping budget, and then obtain that amount of cash. Divide the cash into envelopes for each category of spending. Perhaps you will have an envelope for each child's clothing, an envelope for school supplies and an envelope for sports gear. When the cash in the envelope is gone, shopping is done.
 
2. Involve kids.
Before you shop, talk with kids about your expectations. If you are struggling financially, you do not need to worry your children. However, even young children are old enough to understand when parents or guardians are trying to make smart decisions. That means making choices rather than purchasing everything that catches their eye. Look at the shopping list with your children. Make a plan before you leave home, and work together while you are shopping. Adolescents can take charge of their clothing budgets. During the younger years, parents might wish to supervise. Later, kids can shop on their own as part of learning how to make financial decisions.
 
3. Check last year's supplies first.
Smart, debt-free back-to-school shopping begins before you even leave the house. Most backpacks, for example, can last several years. Set an expectation with your children that a backpack will last through middle school, for example, rather than just for sixth grade. (With that in mind, ask them to pick a color or pattern that will have lasting appeal.) Check closets and drawers to see if what you have at home before you start shopping this year.
 
4. Inventory closets.
Back-to-school season is a good to go through bureau drawers and closets to determine which clothes still fit your children, and which they have outgrown or worn out. Have a couple of trash bags handy during this process. You can put discards in one and outgrown clothes to donate in another. As you proceed, make a list of what articles of clothing you need to replace.
 
5. Take advantage of loss leaders.
This time of year, many stores advertise loss leaders. You have probably, for instance, seen 17-cent notebooks or 10-cent packs of pens in sales fliers. Scour these ads and shop strategically, buying only the sale items at a given store, for maximum discounts.
 
6. Postpone what you do not need yet.
The cost of supplies can add up quickly, especially if you have more than one child. If children are required to have multiple boxes of facial tissue, bottles of hand sanitizer or packs of printer paper, perhaps you can spread the purchases throughout the year. Let the teacher know that you are happy to re-stock with these items by bringing the "multiples" later in the year, perhaps after winter break. Remember to add a reminder to your calendar so you hold to your word. If your students need computers or other electronics, wait until after school starts, if possible, as many of these products go on sale around Labor Day.
 
7. Check out online textbooks.
For students in high school (especially those taking AP classes) or college, electronic textbooks can save a great deal. Some e-books can be purchased and downloaded to a computer or tablet. Others can be rented for the semester. Check the class syllabus for information about the specific edition needed. When in doubt, ask the instructor.
Perhaps the most important step to take is to set expectations for your family. Not everything needs to be brand-new for school – and certainly, not everyone has all-new supplies every year. Teaching children that smart spending is top priority helps to prepare them for school and for a more successful adult financial life in the future.
 

Andrew Housser is a co-founder and CEO of Bills.com, a free one-stop online portal where consumers can educate themselves about personal finance issues and compare financial products and services. He also is co-CEO of Freedom Financial Network, LLC providing comprehensive consumer credit advocacy and debt relief services. Housser holds a Master of Business Administration degree from Stanford University and Bachelor of Arts degree from Dartmouth College.