Sales - Money
How to update your fall wardrobe without going into debt
5 ways to decide whether clothes-shopping is a good investment now.
Updated:
Monday, September 14th 2015, 4:56 pm EDT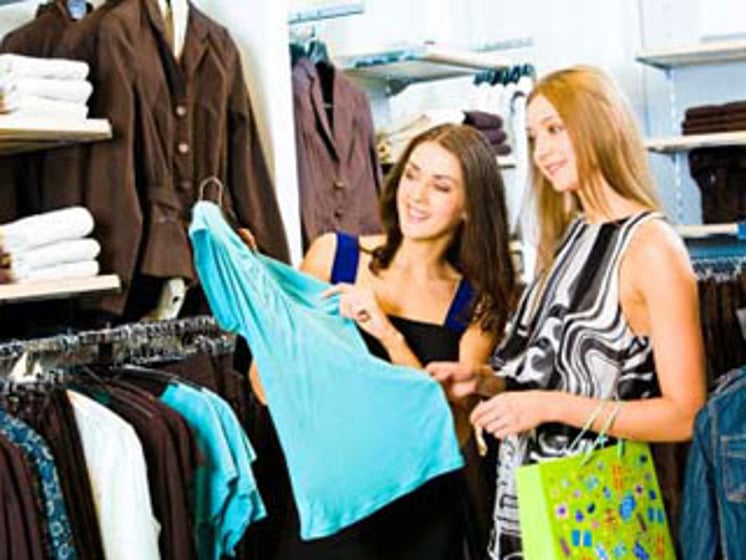 Fall is around the corner, and as people begin looking to swap out one season's closet for another, many of them are thinking about going shopping. Whether your fashion guidelines come from the September issue of Vogue magazine – which weighs in at 832 pages this year – or the latest ad circular from a discount retailer, it can be tempting to expand your wardrobe this time of year. Added incentives include tax-free holidays in 18 states. To keep enthusiasm and spending in check, review this list before you hit the stores.
1. Be savvy about sales-tax freedom. Saving the cost of sales tax is better than nothing – but it might not be as good as it sounds. The basic purpose of tax-free holidays is to lure in shoppers. Examinations of retail promotions in states with tax-free holidays have found that in some cases, retailers end other promotions just beforehand. Often, those other promotions save more than the average 4 to 7 percent sales tax. In other areas, retailers count on shoppers spending on items that do not qualify for the sales tax discount. If you are purchasing with a credit card, remember to buy only what you can pay off in full and on time each month, as most credit card interest rates are higher than sales tax. A better choice is to buy what you can afford, when you can afford it, even if it means waiting. (And remember that many fall styles will be on sale in just a few weeks.)
2. Calculate the real price, especially if you are not paying cash. If you charge an item and take months to pay it off, the good deal often evaporates. Say you charge $500 to buy clothes for your family, with a 23 percent annual interest rate – the average for a retail credit card in 2014. If you pay $50 per month, it will take you a full year to pay off the balance, which will include $60 in interest. And it is likely that when the year is over, many of those clothes will have been worn only a few times, or donated.
3. Know the cost (and lifespan) of your wardrobe. Americans buy a lot of clothing – and get rid of it quickly. The total U.S. clothing consumption of nearly 20 billion garments per year (at a cost of about $1,700 per household) averages to 68 garments and seven pairs of shoes per person, per year. The EPA reports that Americans throw or give away 10 pounds of clothing per person per year, on average. Before you add to your wardrobe, think carefully about what you already own and what you actually need.
4. Be wary of retail credit card offers. Retailers often sweeten the pot with the offer of a discount in exchange for opening a retail credit card. Then stores offer additional rewards, such as money-off coupons, after shoppers make purchases. These promotions sometimes do save you a few dollars. But never forget that they are, indeed, promotions. Stores are not in the business of saving consumers' money. They are in the business of persuading people to buy. Many retail store cards come with interest rates of more than 20 percent per year. If you do not pay the balance in full, you will owe significantly more than the original cost of your items. In addition, applying for too many credit cards can be harmful to your credit profile. Be cautious about these cards. And as with all credit and charge cards, do not charge more than you can repay in full by the due date.
5. Watch for other wardrobe costs. If you do need to add to your wardrobe, be mindful of hidden costs. Clothes that are dry-clean-only can be expensive to maintain. Delicate fabrics may be ruined easily, wasting the purchase price. Garments that require alteration can be a good investment, but weigh the cost of the tailoring with the cost of the garment and your anticipated use.
If you are still undecided about shopping for new clothes, consider some money motivation. For each item that you do not purchase, make a deposit in your savings account, or send an extra payment (no matter how small) to your credit card issuer if you are carrying any credit card debt. You might find that you look even better when you put your money toward a financial reward rather than a wardrobe addition.

 

Andrew Housser is a co-founder and CEO of Bills.com, a free one-stop online portal where consumers can educate themselves about personal finance issues and compare financial products and services. He also is co-CEO of Freedom Financial Network, LLC providing comprehensive consumer credit advocacy and debt relief services. Housser holds a Master of Business Administration degree from Stanford University and Bachelor of Arts degree from Dartmouth College.