Sales - Money
7 ways to set yourself up for a financially successful roommate relationship
Before co-signing a lease, lay the groundwork for sharing bills and space.
Updated:
Monday, May 30th 2016, 2:00 pm EDT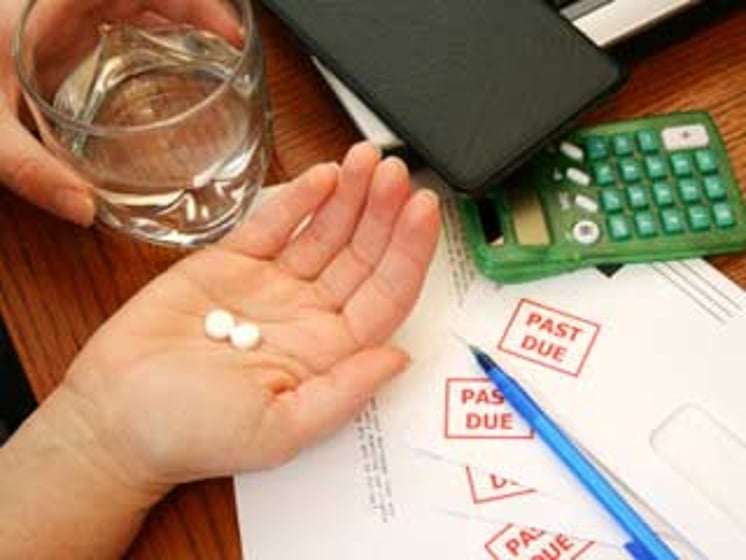 Graduation season is wrapping up, and for many new graduates – in addition to plenty of other adults – that means learning to live with new roommates. Roommates might be familiar from dorm life, but adult roommates bring different challenges, including how to handle additional bills, how to balance work with free time, and how to decide when to move out on your own.
The roommate trend is growing. In 2000, about one-fourth of all adults lived with a roommate. By late 2014, that number had climbed to one in three. In expensive cities like New York and Los Angeles, the number rises to nearly half.
These seven tips can help manage the financial side of roommate life.
1. Screen prospective roommates. If the lease is in your name, you could be on the hook if roommates do not pay. Even worse, you could be vulnerable to theft or other problems if your roommate turns out to be a criminal. Talk with prospective roommates about their employment status, how they will pay the rent, and whether they have had money problems or paid bills late. At a minimum, do an online search to check for red flags.
2. Give everyone a stake. All tenants who sign a lease generally can be held responsible for all of the rent – even if one tenant suddenly moves out. To further reinforce responsibility, set up accounts so that everyone is invested in keeping up with the bills. Perhaps the cable bill is in one name and the utilities in another, while all parties split the total cost. This way, everyone has skin in the game when it comes to paying bills on time.
3. Share small costs and large. Living with roommates means you need to raise your standards, not lower them. To live in harmony, keep some kind of tally of who has paid for which shared necessities – bath tissue, milk, cat litter or whatever it may be – and reconcile accounts every month.
4. Take advantage of technology to settle up. The financial industry has developed a raft of applications to help people exchange money conveniently. PayPal, Venmo, Square and banking apps let you send, or request, money. Sending an electronic reminder can enable a roommate to pay his or her share conveniently, without trying to rely on handwritten reminder notes. A policy of all payments being due a week early can help provide a cushion of time to track down payments if needed.
5. Consider paying to build credit. Generally, the credit bureaus do not track rent payments made directly to landlords, or utility payments, although skipping out on payments can harm your credit if bills go to collections. If you need to build a credit profile, you might consider a rent-reporting service, which notifies certain credit bureaus about your on-time payments.
6. Be prepared for emergencies. Everyone should have an emergency fund. Ideally, you should save enough to cover six to nine months of living expenses. People with roommates should definitely set aside enough money to cover the full rent, just in case a roommate does not pay for any reason. Otherwise, you could be at risk of eviction.
7. If you want to buy a house, consider a roommate first. If you are saving for a down payment to buy your own house, consider finding a roommate to share your current rent – and put the money you save toward that future house. Having a roommate can be a good way to get your financial feet under you, save money or remain flexible about your living arrangements while you plan your next move in life. If you think ahead about how to set up the financial side of roommate life, you will free yourself to enjoy the camaraderie and other advantages of sharing a house or apartment.

Andrew Housser is a co-founder and CEO of Bills.com, a free one-stop online portal where consumers can educate themselves about personal finance issues and compare financial products and services. He also is co-CEO of Freedom Financial Network, LLC providing comprehensive consumer credit advocacy and debt relief services. Housser holds a Master of Business Administration degree from Stanford University and Bachelor of Arts degree from Dartmouth College.