Sales - Money
7 ways to declutter your debt
How to apply the art of tidying to your finances, and really clean up.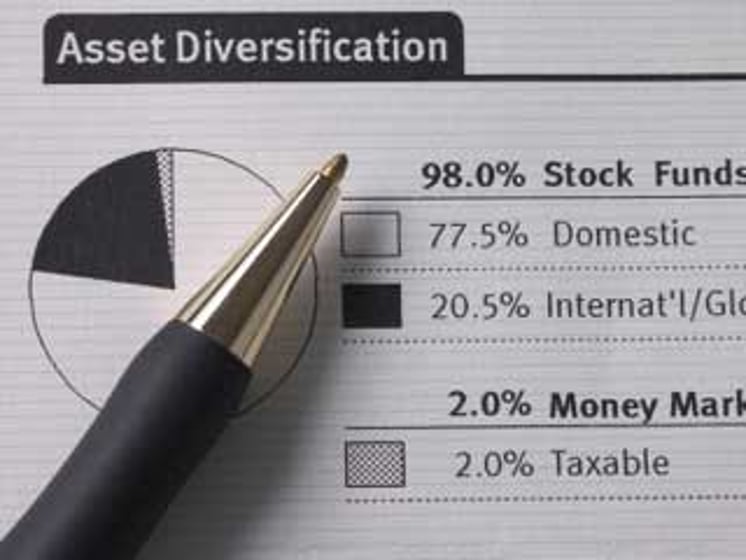 This year, a trend toward organizing has people emptying their shelves and closets, and vowing to keep only the elements that bring them use and joy. Surely, nothing brings most people less joy than a pile of debt and unpaid bills. Here are seven steps to take to declutter your debt and put it away for good.
1. Find out what you have. The first step to decluttering your debt is to find out what you owe and what you are paying, when. Make a list of your monthly bills, the amount you owe, and the payment due date. Use whatever system works best for you. You might choose a spreadsheet, a notebook, a laminated page on the refrigerator where you check off dates with a dry-erase marker, a Google calendar or online budget management software. What matters is that you know what you owe, so you can pay on time and avoid late fees, penalties and damage to your credit profile.
2. Set up e-delivery. Not only is paper clutter, it is all too easy to lose in a stack. It's also tempting to give up on organizing it when there are piles of paper to file. The good news? You probably do not need most of it. Sit down one morning with a cup of coffee, your pile of bills and your computer. Sign up for electronic delivery for all of your bills. Do not forget to keep track of your secure passwords. You can write them somewhere safe, or use a password management tool to store them for you. Keep track of electronic financial information by moving all financial emails to a dedicated folder in your email inbox, and set up calendar reminders to respond to the messages as needed.
3. Arrange e-payments. Another smart trick is to use automated payments to ensure you pay at least the minimum on every account. You must make sure you will have the funds in your bank account, but setting at least minimum payments ensures you will not pay late. Remember, however, that you want to work hard to pay more than the minimum. As you pay off credit card balances and get your finances in control, you can set payments to automatically pay the full balance due, rather than just the minimum. You will save on interest payments by paying in full.
4. Get rid of paper. If you have a home office, chances are high that it contains mountains of unfiled papers. Again, you probably do not need most of it. Do some research or ask your tax advisor for specifics related to your finances, but when it comes to bank statements, pay stubs and retirement statements, most people need to keep only the most recent ones. Scan paper documents that you need to keep for the long term and store the files securely on an external hard drive or secure cloud storage. Store permanent records, such as birth certificates and other legal papers, in a secure safe or safe deposit box. Shred unneeded personal financial documents to avoid the risk of identity theft.
5. Manage mail promptly. After the steps above, you should not have very many paper bills coming to your mailbox. Still, set up a system to handle the mail you do receive. Put all mail in one place when it arrives. Each day, open all mail, immediately recycle unneeded paper, and shred items that contain personal information. Put bills or other mail that needs a response in one spot and make a note on your calendar to respond promptly. When possible, switch to electronic delivery instead of paper delivery.
6. Choose "avalanche" or "snowball" payments. You may prefer to repay debts with the snowball method (paying smallest debts first). Or you may opt for the avalanche method (paying highest-interest- rate debt first). If you have large balances on high-interest cards, the avalanche method can save you money on interest payments. However, studies have found that people who use the snowball method are more likely to succeed in paying off debt. That is because paying off small debts offers an emotional reward that keeps you going in your debt payment process.
7. Consider speeding up repayment with a personal loan. If your debt is not growing, but repayment is taking a while, you might want to consider consolidating debt with a personal loan from an online lender. These loans usually offer lower interest rates than credit cards do, and they allow you to simplify your life with just one payment for a larger amount of debt. A few companies, like FreedomPlus, offer a discounted interest rate if you use the loan proceeds to repay credit card lenders directly. Organizing your finances, including the process of decluttering debt, will actually make you richer when you finally are able to stop sending your money to creditors, and instead can save for the things that matter to you.

Andrew Housser is a co-founder and CEO of Bills.com, a free one-stop online portal where consumers can educate themselves about personal finance issues and compare financial products and services. He also is co-CEO of Freedom Financial Network, LLC providing comprehensive consumer credit advocacy and debt relief services. Housser holds a Master of Business Administration degree from Stanford University and Bachelor of Arts degree from Dartmouth College.