Sales - Money
6 Smart money moves to make in march
Avoid financial madness by managing these money tasks now
Updated:
Monday, March 13th 2017, 9:00 am EDT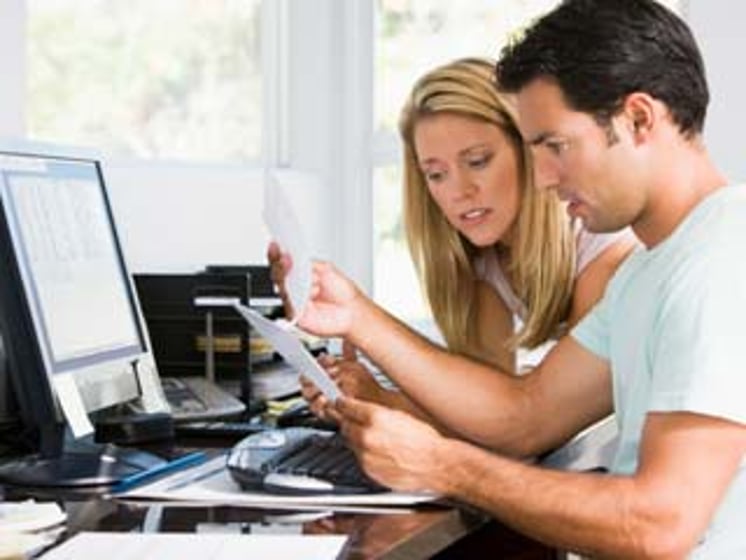 March is here, which means we are nearly one-fourth of the way through 2017. Spring is only a few weeks away. This is a good time to remember that spring cleaning is not just for the dust bunnies under your bed. If you have fallen behind on your financial goals – or if you would like to refresh your finances along with your floor coverings – try these money moves this month.
1. Wrap up your tax return. If you have not yet filed your income tax return, do it as soon as possible. Whether you anticipate receiving a refund or making a payment, procrastination will not change the outcome. Finishing tax paperwork early will let you breathe easier in April.
2. Plan for your tax refund or payment. The average income tax refund hovers around $3,000, according to the Internal Revenue Service. It may be fun to fantasize about spending that money on a glamorous purchase or a great vacation. Using a refund to repay debt or beef up your emergency savings can feel even better, though. Plan for what you will do with your refund. Alternatively, if you owe taxes, define how you will pay what is due. If necessary, look into a personal loan or other help.
3. Review your retirement savings. Are you contributing to an employer-sponsored plan? Even if you are focused on repaying debt, it is a good idea to take advantage of a 401(k) or 403(b) plan. Aim to contribute at least enough to secure your employer's matching contributions.
4. Revisit your budget. Maybe you planned to update – or create – a budget in January. If you did not complete the task, now is an excellent time to do so. If you have a budget in place, review it. Be sure your monthly spending plan is on track. Verify that utility payments, mortgage payments and subscriptions are up to date. Cancel services you are not using, such as a gym membership or TV service. Look for other areas where you can save. Outline costs you foresee in the coming months. Whether it's a vacation, a student heading to college, or another expense, review and revise the budget accordingly.
5. Maximize your debt payments. March is a good time to re-evaluate your debt and credit card payment strategies. While several ways exist to repay debts, one popular method is with a debt "snowball." To use this method, list your debts from smallest total amount to largest. Then pay the minimum amount on all debts except the smallest one. On that bill, pay as much as you possibly can. Repeat every month until you have repaid the first bill. Then move on to the next-smallest debt until you have repaid everything.
6. Check your insurance coverage. Many people plan an insurance check-up at the end of the year. If you did not do so last year, do it now. Request updated auto and home insurance estimates from several companies. See if you can secure lower premium payments. Also, update property values or riders as needed. As well, now is a good time to add flood insurance if your home is at risk. Flood coverage usually is a separate policy that does not take effect for 30 days. Buying coverage now will protect you during rainy days in the future.
Most people do not look forward to diving into financial tasks. Yet the feeling of financial security is priceless. Spend some time to check the health of your wallet, and you will move into springtime knowing you are on the right track.

Andrew Housser is a co-founder and CEO of Bills.com, a free one-stop online portal where consumers can educate themselves about personal finance issues and compare financial products and services. He also is co-CEO of Freedom Financial Network, LLC providing comprehensive consumer credit advocacy and debt relief services. Housser holds a Master of Business Administration degree from Stanford University and Bachelor of Arts degree from Dartmouth College.