Sales - Money
6 Ways couples can get out of debt in peace
Money can cause stress; learn to be open, honest – and debt-free
Updated:
Monday, April 24th 2017, 9:00 am EDT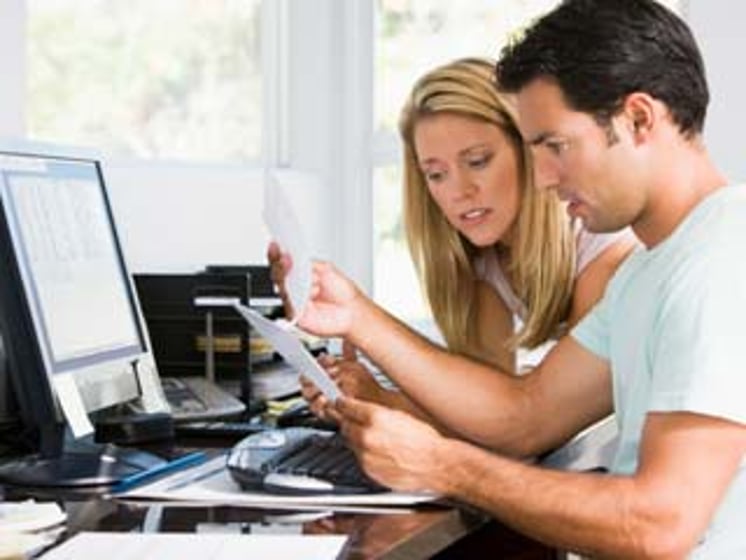 April is Couples Appreciation Month and Financial Literacy Month. What better way to appreciate each other and improve your financial knowledge than by working together to get out of debt?
Money challenges are among the toughest issues couples can face. All too often, financial difficulties drive couples into conflict. Yet it does not have to be that way. Whether a relationship is new or seasoned, these steps can help couples openly share realities and goals, and create plans to achieve financial freedom.
Be open and honest. This advice applies whether you are dating and need to be upfront about how much you can spend on entertainment, or you are married and need to tackle debt reduction together. Understanding each other's attitudes and behaviors surrounding money will help you get to know each other better. If you are dating someone seriously, talk about how to handle expenses such as weekend trips, dinners and other outings. Before marrying, disclose how much debt you each have. Be sure to include student loans, credit cards, auto loans, personal loans and mortgages.
Check your credit reports. Everyone should review credit reports once a year to be sure they contain accurate information. This review is a good opportunity to discuss your credit history and credit profile with your partner or spouse. You can order a free copy of your credit report at www.annualcreditreport.com. Carefully check for any errors. If you find any, follow the directions on each agency's website to correct them.  
Identify wants and needs. Cutting expenses and curbing spending generally go hand-in-hand with debt reduction. A good first step is to identify which purchases are needs and which are wants. Needs include housing, groceries, and essential clothing and transportation. Wants may include entertainment expenses, vacations and expensive car payments. Sit down with your bank and credit card statements for one month's spending. Highlight needs in one color. Highlight "nice-to-haves" in a second color. These might include a gym membership or streaming television service. Finally, use a third color to highlight purchases that are purely wants. If you eliminated the third category, how much would you have available to repay debt? If you cut some or all of the "nice-to-haves," how much would that help? Can you challenge yourselves to make those sacrifices if it means attaining financial freedom?
Commit to work as a team. Some couples merge their finances, while others prefer to keep separate accounts. Similarly, you and your partner might decide to handle debts as "mine and yours" or as "ours." Whichever approach you take, commit to supporting each other. If your partner has debt and you are debt-free, for instance, you could brainstorm affordable activities and ways to share expenses to speed up debt repayment.
Set inspiring goals. Depending on your situation, it could take months or years to get out of debt. Some debts, like student loans, can take a decade or more to repay. To remain motivated, it is helpful to set and work toward short- and long-term goals. Those could range from purchasing a new appliance for your house, buying a home in a few years, or retiring at a certain age. Goals can make your financial discipline feel more positive and exciting instead of oppressive.
Brainstorm ways to generate more money for debt reduction. Maybe you can "find" money by reworking the budget or by visiting thrift stores before buying new clothing. You could look for a good used device – such as a cell phone or computer – before buying a brand-new one. Consult YouTube for videos to teach you how to repair a broken chair or perform home maintenance yourself, rather than hiring someone. Many people find part-time side jobs and use that income to knock out debt. You might babysit, petsit, tutor, do yard work, deliver pizzas, join a driving service or take a part-time retail position.
Finally, when you pay off a credit card or a medical bill, reward yourself – in a financially responsible way. It might be a weekend camping trip, a visit to the local theater, or a special dinner. Then move on to your next milestone, knowing that success is within reach.

Andrew Housser is a co-founder and CEO of Bills.com, a free one-stop online portal where consumers can educate themselves about personal finance issues and compare financial products and services. He also is co-CEO of Freedom Financial Network, LLC providing comprehensive consumer credit advocacy and debt relief services. Housser holds a Master of Business Administration degree from Stanford University and Bachelor of Arts degree from Dartmouth College.