Sales - Money
How smart are you about your credit score?
As final exams end, check scores with this real-life test
Updated:
Monday, May 22nd 2017, 9:00 am EDT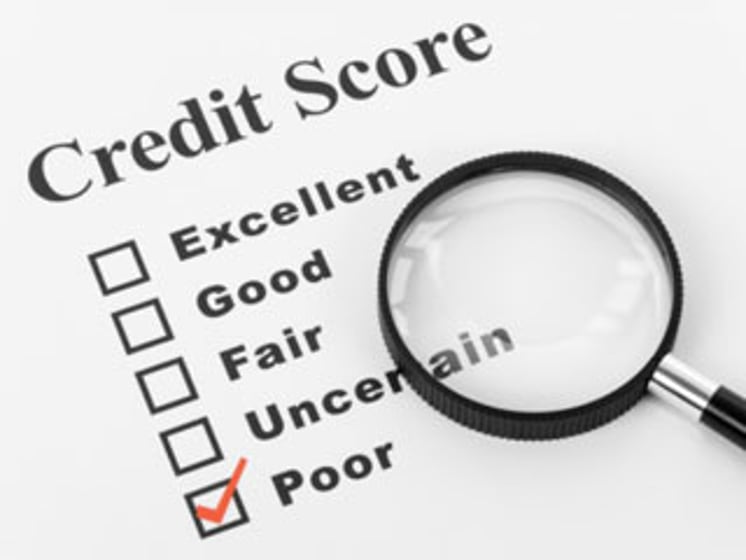 This month, students are putting away their textbooks and getting their grades for the term. But the classroom of life has more important tests. For example, how much do you know about credit scores? 
A credit score is a snapshot of a person's credit profile. Credit bureaus, including TransUnion, Experian and Equifax, calculate credit scores based on several factors. They consider total debt, payment history, negative feedback from lenders, percentage of available credit used, how long a person has used credit, and the mix of types of credit to which an individual has access. Each credit bureau uses these factors to provide a credit score as a summary of how likely someone is to repay a debt.
Lenders use credit scores to decide whether to extend credit to someone. The credit score also influences the interest rate a lender charges. Employers and landlords often use these credit scores, too, to inform their decisions about whether to hire a person or rent a home to them.
Take this quiz to gauge your credit score knowledge.
Which of these factors has the biggest impact on your credit score?
b. Total outstanding debt 
c. Length of credit history
d. Types of credit (credit cards, loans, etc.)
e. Total available credit on credit cards
Answer: A. Payment history accounts for 35 percent of an individual's credit score in most credit scoring models. It pays to pay bills on time. 
To get the best rates on loans, mortgages and credit card interest rates, what FICO score should you aim for?

Answer: C. Credit scoring formulas assign a credit score between 300 and 850 to each record. Generally, credit scores greater than 700 can qualify consumers for most types of credit. Credit scores in the mid-to-high 700s usually quality consumers for the best interest rates on loans and credit cards. The average credit score was 673 in 2016, according to Experian. The median credit score is 710, meaning that about half the U.S. consumer population scores higher than 710 and the other half scores lower than 710. 
How long does negative information stay on a credit report?
Answer: B. Foreclosures, late payments and debts sent to collection agencies remain on the credit report for seven years. Chapter 7 bankruptcies remain for 10 years. But the impact of negative events diminishes as time passes. One late payment will impact your credit profile, but it will bounce back. How long it takes depends on the individual. 
How does getting married affect your credit score?
a. Not at all. Credit scores are private.
c. A lot – after you get married, you share a credit score.
Answer: B. Option A is almost correct – your credit score is assigned to you, and it is tied to your Social Security number. People cannot share a Social Security number, so you and your spouse each have your own credit score. 
If one member of the couple has an account in good standing, with a good history, adding a credit score-challenged spouse as a joint account holder will help the latter's score. It also will not negatively affect the former's score. Also, credit bureaus do not consider marital status in calculating your credit score. 
How often does your credit score change?
a. When you have a major life event, like buying a home or changing jobs
b. It is fixed when you turn 21 
Answer: D. Your credit score changes every month, more or less. Scores do not update or roll over on a certain day of the month. Different credit bureaus receive reports on your credit history at different times during the month. Also, the credit bureaus use information differently from month to month. 
You can see your credit score: 
a. Never – credit scores are classified information
b. By logging in with Facebook 
c. By ordering your credit report from annualcreditreport.com 
Answer: E. You can – and should – order your credit reports for free once per year by visiting www.annualcreditreport.com or contacting the credit reporting bureaus directly. Each of the three credit reporting agencies provides a report. Each report lists all of the credit card, loan and debt accounts you have had, along with your payment status. You can check your credit report for any errors and request that the credit agency correct those errors. Most credit reports do not include your credit score, however. Many banks, credit unions and lenders provide credit scores to their customers. Alternatively, you can purchase a copy of your credit scores from myfico.com. 
How did you do? If you missed any of the questions above, study up on how to build better credit. The good news is that when it comes to credit, everyone is a lifelong learner.

Andrew Housser is a co-founder and CEO of Bills.com, a free one-stop online portal where consumers can educate themselves about personal finance issues and compare financial products and services. He also is co-CEO of Freedom Financial Network, LLC providing comprehensive consumer credit advocacy and debt relief services. Housser holds a Master of Business Administration degree from Stanford University and Bachelor of Arts degree from Dartmouth College.