Sales - Money
5 quick questions to ask for a mid-year money checkup
Yes-or-no questions can help spot where 2017 financial plans need tune-ups
Updated:
Monday, July 3rd 2017, 9:00 am EDT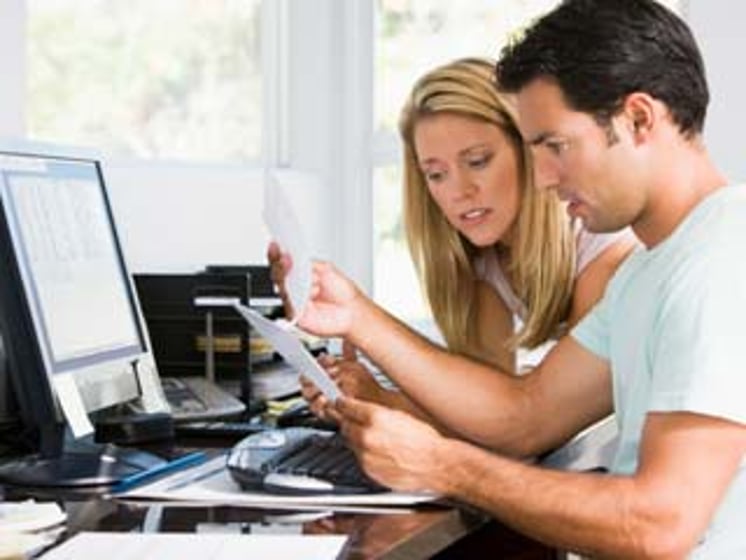 Every year, millions of people set New Year's resolutions to save more, spend less or get out of debt. Now that the year is halfway over, the time is ripe to evaluate progress. 
A "no" answer to any of these five questions may mean that area needs some fine-tuning. Take heart: If you do find areas where you have lost focus, it is not too late to take action for the rest of the year.
Has your total credit card debt decreased since January? Some people intend to pay down credit card debt – only to find it growing because of changes in their expenses or unchanged bad habits. If you are in this situation, review statements for each of your credit card accounts from the beginning of the year. If balances are not going down, what actions can you take? Be honest with yourself. Review your budget and be sure you are living within your means. To resist unplanned spending, remove credit cards from your wallet and delete credit card information stored online. Make sure you have an emergency savings fund so that you do not need to rely on credit cards for unexpected expenses.
Have you done a reality check on credit card interest rates? The Federal Reserve Bank has raised the key federal funds interest rate twice in 2017, by 0.25 percent each time. That means your credit cards have likely raised their interest rates by 0.50 percent. For someone who makes only minimum payments on a $5,000 credit card balance, and whose current interest rate is 17.5 percent, the rate change means it will take three months longer to pay off that debt. You also will pay a total of more than $300 more in extra interest charges. It is never ideal to pay only the minimum on a debt balance. As interest rates increase, it is more important than ever to try to eliminate debt as quickly as possible.
Have your savings grown? Ideally, you have made good on a resolution to build an emergency fund and save for other goals. If you are not on track, begin immediately to save at least a little each week. Call or visit your bank, credit union or employer to set up automatic transfers from your paycheck to a retirement fund or savings account.
Are you contributing to your retirement plan? Every year, you have an opportunity to build a financial cushion for your retirement years. And each year that you save gives your money an additional year to grow. It is especially vital to participate in an employer-sponsored plan if your employer matches your contribution. Not participating is equivalent to saying "no thank you" to a percentage of your compensation. Even without access to an employer-sponsored plan, most people are eligible to save $5,500 per year ($6,500 if you are age 50 or older) in an individual retirement account (IRA). Aim to save at least 10 percent of your income for retirement. 
Are you on track with tax payments? Think back to a few months ago, when you filed your income tax return. Perhaps you resolved to update your W-4 form to be sure your tax withholding is accurate. If you have not done so (or checked), do it now. For those who are self-employed, now is a good time to check on quarterly estimated tax payments. Be sure you have made the payments you need to make, and have a plan for upcoming payments. The IRS Withholding Calculator can help you decide if you need to make adjustments.
While New Year's is a convenient time to make and track goals, any time of the year is a great time to commit to making positive changes toward your financial health. You have ample time to recommit to your resolutions – or make new ones – and get on the road to financial freedom this year.

Andrew Housser is a co-founder and CEO of Bills.com, a free one-stop online portal where consumers can educate themselves about personal finance issues and compare financial products and services. He also is co-CEO of Freedom Financial Network, LLC providing comprehensive consumer credit advocacy and debt relief services. Housser holds a Master of Business Administration degree from Stanford University and Bachelor of Arts degree from Dartmouth College.