Entertainment
Kevin Hart's new streaming service will have every season of 'Def Comedy Jam'
This is the first time all of the classic standup routines from Def Comedy Jam have been made available to stream.
Updated:
Wednesday, July 12th 2017, 8:20 am EDT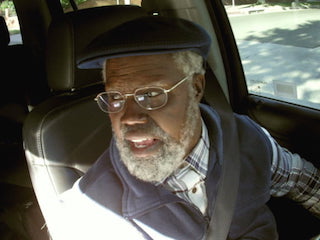 If you always wanted to know where most of the funniest comedians from the 1990s got their starts, you are about to get the option to binge on the show that launched many of them. Today, Kevin Hart, in partnership with Lionsgate, announced his Laugh Out Loud comedy subscription video streaming service will launch in August and will be the first place you can stream all seven seasons of the legendary HBO show Def Comedy Jam.
The Russell Simmons-produced show's initial run from 1992-1997 could rival Saturday Night Live in terms of iconic comedians that got their early starts on the standup comedy show. The list includes Dave Chappelle, Bernie Mac, Martin Lawrence, Queen Latifah, Chris Tucker, and Jamie Foxx, to name a few. The show went off the air in 1997 before being revived for one season on HBO in 2006.
Hart got one of his first televised roles during the 2006 Def Comedy Jam revival. Up until Hart's streaming service, the only way to revisit the vulgar yet brilliant comedy show was to buy the DVD box sets or illegally stream disparate standup acts on YouTube.
Being able to binge on Def Comedy Jam is just part of the scripted and unscripted programming slate Hart has prepared for his all-comedy streaming service. According to the press release announcing the launch of Laugh Out Loud, the streaming service will have seven original programs.
The first Laugh Out Loud original episode you can watch in advance of the streaming service's launch in August is the hidden-camera Kevin Hart: Lyft Legend. In Lyft Legend, Hart goes undercover in disguises as a Lyft driver while he picks people up. The series will consist of six episodes and run weekly on Laugh Out Loud, but the first episode featuring Joel McHale is available on Laugh Out Loud's official Facebook account. R&B sensation Trey Songz will appear in a future episode.
The Laugh Out Loud streaming app will be a free download for iOS and Android devices when it launches on August 3. Users can opt in to paying $3 per month to watch all the content without ads.