Entertainment
Game of Thrones' showrunners receive green light for 'Confederate' HBO series
Much of Game of Thrones' success can be traced back to the steady hands of David Benioff and D.B. Weiss. Fans will want to keep an eye out for the duo's next project.
Updated:
Thursday, July 20th 2017, 7:39 am EDT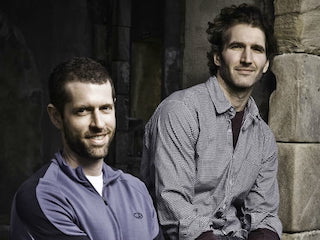 Game of Thrones showrunners David Benioff and D.B. Weiss conceptualized a similar series, set in a reality where the South won the Civil War after seceding from the Union, and received the green light from HBO, according to Entertainment Weekly. The show will be called Confederate.
In Confederate, slavery remains legal and has grown into a more modernized economy. As with Game of Thrones, the series will cast a wide eye across its fictional world — this time, America, minus the Emancipation Proclamation — following the stories of several different characters and weaving those stories together at opportune moments. The lives of slaves, slave owners, freedom fighters, politicians, journalists, and more will be explored.
In the fiction, the Mason-Dixon line has been transformed into the Mason-Dixon Demilitarized Zone, highlighting the fact that the North and South are likely still in conflict. Production on Confederate will begin after Game of Thrones wraps up in 2018 or 2019. The series is not associated with any of the four-plus Thrones spinoffs currently in development, nor are Benioff and Weiss, who have reportedly been planning Confederate for several years, despite their involvement with Game of Thrones.
After spending so much time in Westeros (and Essos), the duo is excited to work on a new project — one set on domestic soil, and one that could pose big questions when it comes to the inequalities plaguing American culture. HBO Programming President Casey Bloys was effusive in his praise of the two, saying "We are thrilled to be able to continue our relationship with Dan and David, knowing that any subject they take on will result in a unique and ambitious series."
In addition to Benioff and Weiss, Thrones executive producers Carolyn Strauss and Bernadette Caulfield will serve the same roles on Confederate. The same goes for Nichelle Tramble Spellman (Justified) and Malcolm Spellman (Empire), who will also assume co-writing duties.