Sales - Money
What happens to debt when you die?
8 things to know about death and debt – and how to plan now to avoid burdening loved ones
Updated:
Monday, September 11th 2017, 9:00 am EDT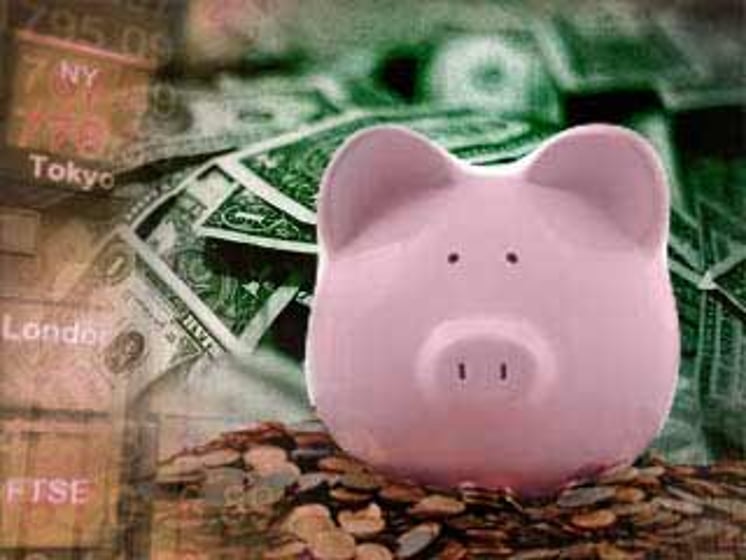 Most people worry about money during their lifetimes. A recent study found that money is the leading cause of stress, causing "significant stress" for 64 percent of American adults. But in some cases, a person's financial situation continues to cause stress even after they have died. 
After losing a loved one, people must cope with complicated emotions, from grief to confusion to recurring feelings of loss. That mixture of feelings makes it particularly hard to grapple with financial matters. 
The United States observes Patriot Day/National Day of Remembrance on Sept. 11, making this week a timely occasion to understand what you and your family need to know about debt after someone passes away. You can support your family's financial security by planning ahead of time.
Create a will. It is important for everyone to have a will. If you die without a proper will, the state where you live decides how to distribute your assets, including cash, bank accounts, retirement funds, home and vehicles. In some states, your spouse may inherit everything. In others, the estate may be divided among spouse, children and sometimes even the deceased spouse's parents and siblings. This could significantly impact the surviving spouse's financial stability. For unmarried partners, the situation can become more complex. A will ensures that your loved ones are properly cared for, and it allows them to grieve without arguing over possessions.  
Choose beneficiaries carefully. If you invest in a retirement account or buy life insurance, be sure you set it up appropriately for your situation. Generally, designate benefits of life insurance policies, 401(k) accounts and IRAs to spouses or children. If the estate – instead of a person – is the beneficiary, the payment may repay creditors before it is distributed to family and other beneficiaries. Check with a financial planner or an estate attorney to learn about your particular situation.
Be cautious about co-signing debt. Joint account holders on a credit card or loan usually have equal responsibility to repay the debt. That means that if you co-sign a credit card or loan, and the other account holder dies, you could owe the full amount of the debt – even charges you did not make.
Understand debt's implications for an estate. Laws vary by state, but typically, a person's estate pays debts after they die. Beneficiaries generally are not liable for the debt, but the estate is. The exception is that in a community property state, a widowed person might be liable to repay their spouse's debt.
Know your obligations when collectors call. Debt collectors sometimes contact relatives of the deceased to try to collect payment. But family members do not "inherit" a debt. Instead, as No. 4 states, a person's estate usually must repay all creditors. Whatever funds are left in a person's accounts will be used to repay debts. In some cases, the estate may need to sell assets to repay creditors. The exception may be if you received a benefit from a debt. For instance, if your parent took out a loan to pay your living expenses, you could be liable to repay the debt. If you are getting phone calls from debt collectors, you have the right to ask them to stop calling. See more information from the FTC.
Notify financial companies when someone dies. Contact all credit card companies and banks to let them know that the cardholder has died. Generally, you will need to provide a death certificate. Companies then will cancel the accounts so that they will not be vulnerable to fraud. Also, notify each of the three credit bureaus: Equifax, Experian and TransUnion. Include a copy of the death certificate. These credit reporting companies can flag the account as "deceased – do not issue credit" to prevent identity theft. Similarly, be sure to check with the Social Security Administration to confirm that its files are updated.
Do not fall victim to scams. Scammers know that the bereaved are vulnerable in many ways. This is not the time to make investments or accept offers of help from untested companies or individuals. Use caution when making important financial decisions or paying someone to help you settle your loved one's affairs.
Accept help if you need it. Many people want to help a friend or loved one who is grieving. Take others up on these offers of assistance when you can, whether it is an organized friend who can help you sort paperwork or a colleague who has been through the process with a loved one of their own. If you find yourself in significant debt – including medical debt – consult a reputable debt relief provider to help you find your way. 
The most important thing to do after a loss is to take care of yourself and your loved ones. You can start that process ahead of time by planning appropriately. Meanwhile, do not hesitate to ask for the help you need

Andrew Housser is co-founder and CEO of Freedom Financial Network. The family of companies, providing innovative solutions that empower people to live healthier financial lives, includes Freedom Debt Relief and Bills.com. Housser holds a Master of Business Administration degree from Stanford University's Graduate School of Business, and a Bachelor of Arts degree from Dartmouth College.