Entertainment
Nintendo responds to market demand for SNES Classic and NES Mini Classic
If you wanted an NES Classic Mini or an SNES Classic Edition, Nintendo's news may give you hope.
Updated:
Saturday, September 16th 2017, 2:00 pm EDT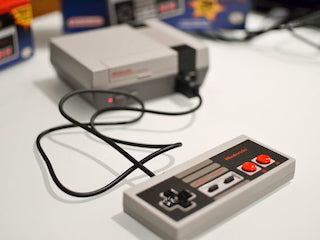 Nintendo is going to restart production of its insanely popular micro console, the NES Classic Mini, but stock isn't expected to become available again until the summer of 2018. This announcement follows the news of continued interest in the Super NES Classic Edition, which Nintendo will support with additional stock of that retro system when it begins shipping out on its September 29 launch date.
When Nintendo launched the NES Classic Mini in November 2016, no one, Nintendo included, realized what a monumental success it would be. Stock was hard to find even months after launch and then all of a sudden Nintendo announced it would no longer be sold. That sent prices of second-hand versions skyrocketing in response to continued demand. In summer 2018, however, Nintendo may once again be able to capitalize on that popularity.
Nintendo seems to have been blindsided by the success of both the NES Classic Mini and the Super NES Classic Edition. The younger micro system was originally scheduled to cease production at the end of the year, but that has now been extended into 2018 with a pledge of vastly more stock of the SNES Classic at launch than the NES Classic Mini had.
If it continues to sell well into next summer, it will be joined by its older brother. Apart from that time frame, however, we don't have any more concrete information, such as how long it will remain available, or how much stock Nintendo is planning to release.
Although it didn't appear at first that Nintendo was particularly interested in providing for the fans who missed out on the initial run of NES Classic Minis, nor those who were unable to pre-order one of the SNES Classic Editions when they first began appearing, the company has recently changed its tune. The news about additional stock for both retro micro systems follows a warning by Nintendo of America COO, Reggie Fils-Aimé, who said that Nintendo fans shouldn't buy overpriced versions of the retro consoles on auction sites like Ebay.
While that warning may have initially fallen on deaf ears considering there weren't many options available to those who wanted a NES Classic Mini or SNES Classic Edition, the news of new stock may encourage consumers to believe that patience will be rewarded.