Sales - Money
7 things not to do when you review your credit report
One in five consumers find mistakes; here's how to fix credit report errors
Updated:
Monday, October 30th 2017, 9:00 am EDT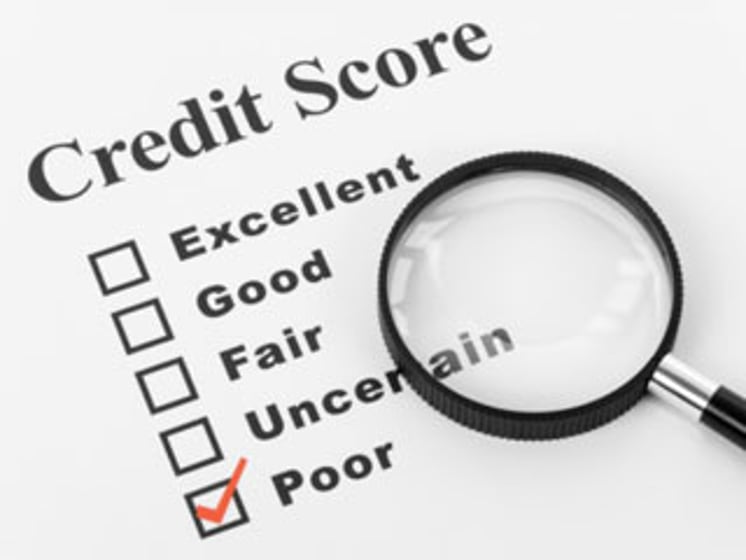 Your credit reports provide a detailed history of your relationship with money. They list the loans and credit accounts you have, how much you owe, and whether you have missed any payments or paid late. If any of the information is incorrect, it can affect your ability to buy a home, lease a car or even get a job. 
The three major credit bureaus – Equifax, TransUnion and Experian – collect information that appears on the report. You can and should review these reports regularly. For most people, doing so annually is good practice. 
Surveys show that more than 20 percent of people – one in five – find errors when they review their credit reports. If you do find a mistake, you have the right to request a correction. The law requires the credit bureaus to investigate the error and fix any incorrect information. Here's what to do – and what not to do – when checking your credit reports.
Don't put off reviewing your credit reports. Federal law gives you the right to get a free copy of your credit reports from each of the three major credit bureaus every 12 months. Get yours at www.AnnualCreditReport.com. You can get all three reports at once, or you can view a report from one credit bureau at a time. Mark your calendar so you remember to get your reports again next year.
Don't skim over the personal information. Carefully review all of the information on the report, including your name and any alternate names you have used (such as with a middle initial), addresses and employment history. Anything unexpected, such as a name you have never used or a strange address, can be a red flag that someone else is using your identity (identity theft). 
Don't skip the account details. These lists can be long and full of information. The body of the credit report lists every credit account you have had, with your monthly payment, for the last seven to 10 years. You will also see information about the lender, how much you owe, whether the account is current or past due, and whether it is open or closed. The report will list any accounts opened in your name. It also lists accounts for which you are an authorized user, such as a spouse's credit card. Review the entire section carefully. Ensure that each account belongs to you and that all information is correct. 
Don't put on blinders when it comes to past-due amounts. Many credit reports are color-coded. Accounts marked in green are current; accounts in yellow or red are past due. Do not dismiss these accounts as hopeless cases. Even if you often pay late – and thus have a lot of yellow or red – review these sections carefully. Make sure that the amounts owed belong to you. If something is inaccurate, you can dispute it.
Don't let one late payment hurt your credit. If you usually pay on time, but you accidentally missed a payment, contact your lender. Ask if they would be willing to remove the late payment from your record. If the rest of your history is positive, they may remove the late payment as a courtesy to you. 
Don't call to ask for corrections. Instead, put your request in writing. The credit bureaus have online forms that allow you to file a dispute. Clearly describe each item that you are disputing. You can enclose a copy of your report with the items circled. The creditor must investigate your complaint within about 30 days. If the creditor cannot find information to substantiate the information, they must remove it from your credit report. Most disputes are resolved in two weeks or less. The Federal Trade Commission provides a sample dispute letter on its website.
Don't play dangerous games. Most credit bureaus remove disputed information from your report while they are investigating it. Some people have tried to dispute a high balance and then apply for additional credit right away. Not only is this technique dishonest; it can also backfire. For instance, most mortgage lenders will not close a loan while items on your credit report are marked as "under dispute." 
Asking the credit bureaus to correct errors is worth your while. Almost 80 percent of people who request a correction are successful in having errors corrected. Doing so will bring peace of mind – and will help you get the credit and the rates you deserve

Andrew Housser is co-founder and CEO of Freedom Financial Network. The family of companies, providing innovative solutions that empower people to live healthier financial lives, includes Freedom Debt Relief and Bills.com. Housser holds a Master of Business Administration degree from Stanford University's Graduate School of Business, and a Bachelor of Arts degree from Dartmouth College.