Health
Best Cyber Monday Smartwatch Deals
Cyber Monday is known for its awesome online sales. Smartwatches, fitness trackers .. they both will see deep discounts. Now is your chance to score a new wearable at rock bottom prices.
Sunday, November 25th 2018, 12:50 AM EST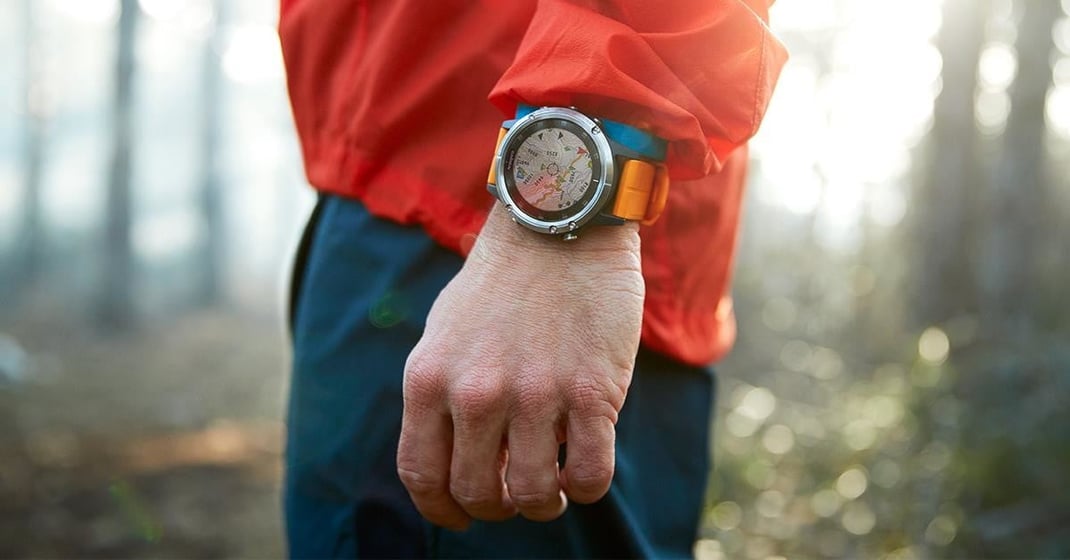 Smartwatches offer a winning combination of fitness tracking and timekeeping. Some models are rugged, some are elegant, but they all are outstanding when it comes to tracking your health and fitness. Not only can you analyze your workouts but many models also offer smart features like GPS tracking, navigation, music playback, and notifications from your phone.
Among the smartwatches, the Apple Watch is one of the most wished for gifts this holiday season and for good reason — the Apple Watch is among the best smartwatches currently available. Retailers this year are offering discounts on the Apple Watch Series 3, while keeping the new Apple Watch 4 at its full retail price. Even though it is last year's model, the Apple Watch 3 still is a rock solid smartwatch with support for apps, workout tracking, the ability to view and respond to notifications and even a cellular connection in the GPS + Cellular models. Samsung is Apple's closest competitor with a variety of smartwatches and Android-centric watches for the tech enthusiast.
Garmin is another top-tier smartwatch manufacturer with a wide variety of smartwatches that cover everything from hardcore ultrarunning to aviation. The company's smartwatches are known for their rugged durability and their support for a wide variety of sports. Running, skiing, golfing … you name it, and Garmin has a sports profile for it. Keeping true to their roots in GPS navigation, several of their watch models have onboard color topo maps and advanced routing features. Garmin's closest rival is Suunto, which also has a strong background in mapping and ground navigation. Suunto's smartwatches are praised for their solid construction and outstanding battery life.
If you are looking for something simpler, we also included fitness trackers in our Cyber Week roundup. Fitness trackers tend to be smaller and are focused more on your health and fitness with their step counts and sleep analysis. You can't talk about smartwatches or fitness trackers without mentioning Fitbit. The company helped kick off the fitness band craze and continues to be an industry leader. Fitbit excels at making an easy-to-use smartwatch and fitness tracker that becomes an everyday port of a person's health and well-being.
Now during Cyber Monday, you can snag a fitness tracker or smartwatch for a loved one — or even yourself — without breaking the bank. There are a wide variety of wearables on sale for Cyber Monday, including those from Garmin, Fitbit, Samsung and more. Bookmark this page and keep checking back as Cyber Monday sales are in full swing. We will update this post with the best Cyber Monday smartwatch deals as they appear. Happy shopping!
Digital Trends may earn a commission when you buy through links on our site.
Best Smartwatch Deals
Count steps, track sleep, and receive incoming notifications all from your wrist with these smartwatches.
Best Fitness Tracker Deals
Track your health and improve your fitness with these lightweight and stylish fitness bands from Garmin.
[newsletter-signup newsletter_slug="dt-deals"]
We strive to help our readers find the best deals on quality products and services, and choose what we cover carefully and independently. If you find a better price for a product listed here, or want to suggest one of your own, email us at
dealsteam@digitaltrends.com
.
Digital Trends may earn commission on products purchased through our links, which supports the work we do for our readers.