News
Spotted Lanternfly Threatens Pennsylvania Agriculture
Tuesday, May 23rd 2023, 10:54 AM EDT
The warmer weather has brought more people outside over the past few weeks, but it has also brought back the bugs. One pest in particular, the Spotted Lanternfly, has experts on high alert.
The Spotted Lanternfly is an invasive species to Pennsylvania. Penn State Behrend Anthropology Professor Flor Acevedo tells us the Lanternfly was first found in Burks County in 2014, but has since spread to almost every county here in PA.
"Because it is an invasive species, it's here without it's natural enemies," said Acevedo. "That makes it very difficult to control".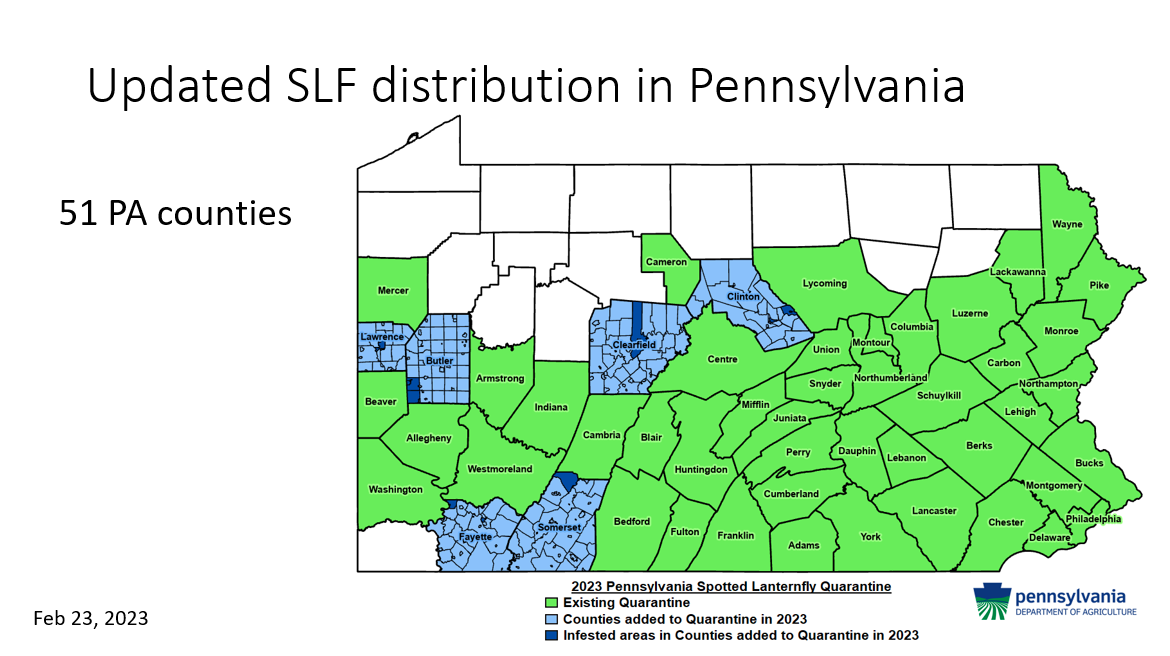 Researchers say the insect is a major threat to our area's agriculture. According to Penn State's College of Agricultural Sciences, the insect could drain the state's economy of over 300 million dollars annually if not controlled.
Master Gardener Bonita Herman tells us that it's important we all keep an eye out and help stop the spread of the Spotted Lanternfly.
 "You scrape them," said Herman. "It's the egg masses that will travel. They'll get attached to trucks; they attach to trains."
If you come across an egg mass, experts recommend using a plastic card to scrape the mass into a bag or container. To destroy the eggs, add hand sanitizer or alcohol to the container and smash them.
For more information, call 1-888-4-BADFLY or click here.