Education
Northwest PA C.L.A.S.S. Act Emerging Leader
Northwest Pennsylvania C.L.A.S.S. Act Emerging Leader is recognizing bright, well-rounded, publicly educated students from 17 school districts in Erie, Crawford and Warren Counties.
C - Character
L - Leadership
A - Attitude
S - Service
S - Selfless or strive for excellence or self-awareness or self-reliance
Each of the school districts will present one student nominee each month. The nominee is a student in grades 10 through 12 who is picked by faculty members. A credentialed committee will objectively select a student to be honored with a $1,000 Emerging Leader Award Scholarship monthly.
The nine previously nominated and honored students throughout the school year will be considered for a second scholarship of $5,000 to be awarded at the end of the school year.
The IU5 Northwest Tri - County Intermediate Unit 5 is accepting additional contributions for the Emerging Leader Award project at 252 Waterford St., Edinboro, PA 16412. Contributions are deductible and should be made to Northwest Tri-County Educational Foundation, Inc. (EIN 25-1211504)
Northwest Pennsylvania C.L.A.S.S. Act Emerging Leader is being made possible by:
Tendto Credit Union
Velocity Network (VNET)
Orthopedic Associates of Meadville (OAM)
Lilly Broadcasting
Northwest Tri-County Immediate Unit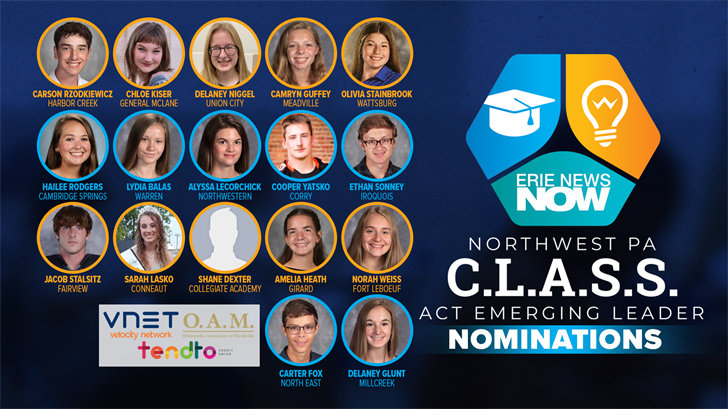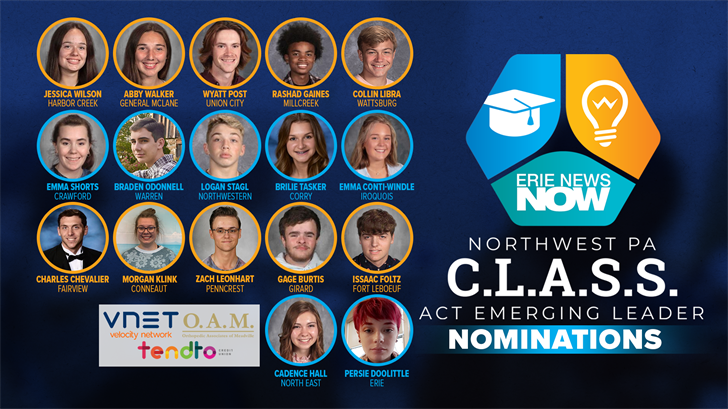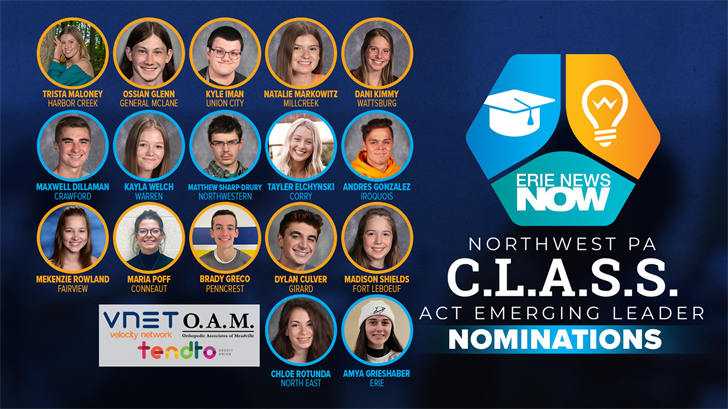 Special thanks to Community Cup Charity for an additional contribution to the scholarships.