News
From Surgeries, To A Starter: Andrew Bowers & His Journey
And sometimes, overlooked.
These are all appropriate words to illustrate the job of a long snapper. 
Andrew Bowers knows his position is by no means an enticing one for incoming players.
"It's not a very popular position", said Bowers. "Everyone that I tell I'm a long snapper to don't even know what it is."
Yet for the Fairview junior, that's not a big deal. He's spent his entire life being more than happy to get his hands dirty, especially after learning at an early age that one of his hand looked - and operated - markedly different from others.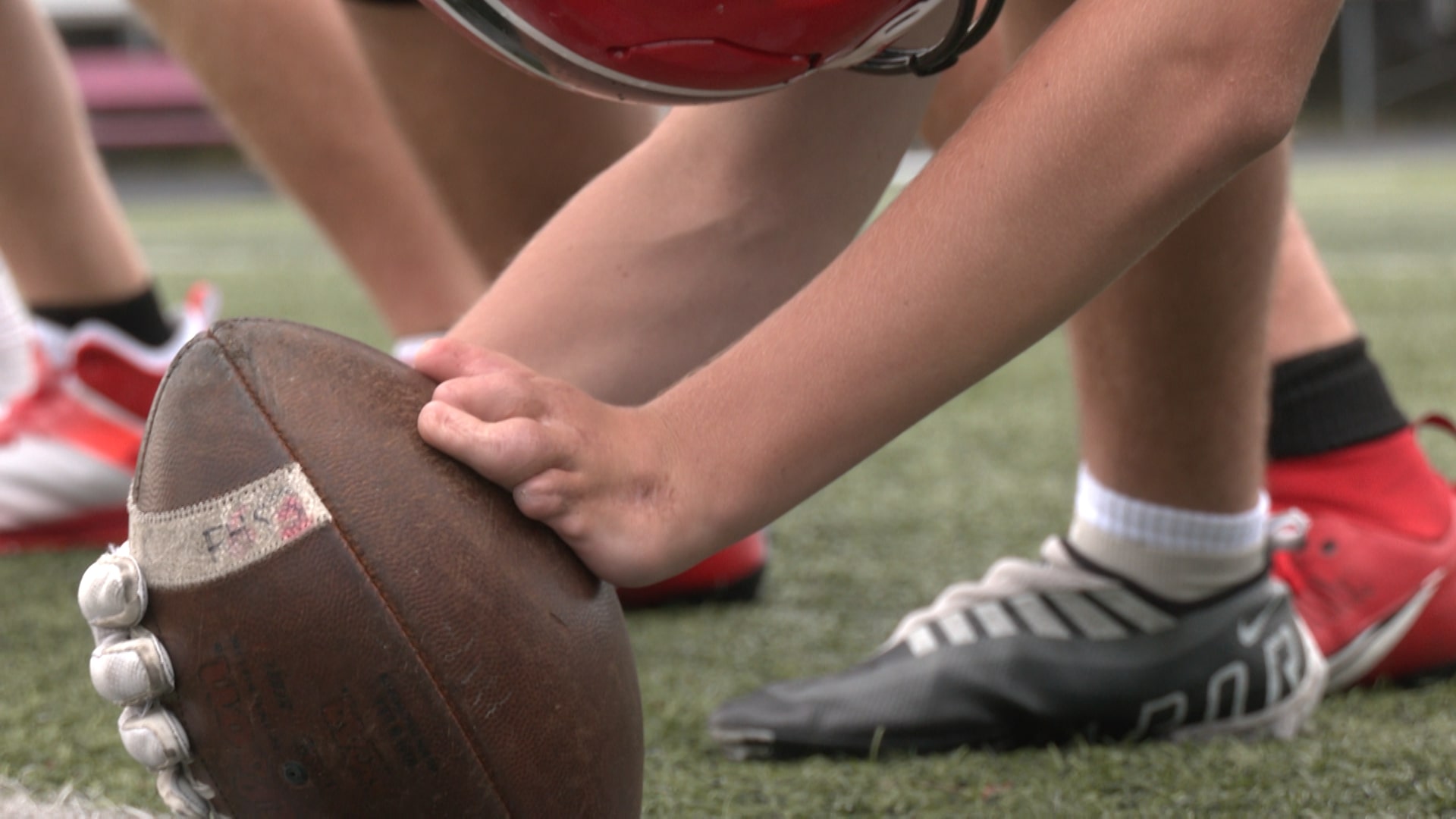 "I started to notice when I was in elementary school", Bowers said. "I couldn't really do things that most kids could do with my left hand. It kind of set me back a little bit."
Andrew was born with a form of Amniotic Band Syndrome, a rare condition that can cause babies fingers to be webbed, joined, or not there at all. From day one, it left parents Mike and Laurie Bowers worried their son's life would be anything but routine.
"You never expect to hear words like that", Mike Bowers said. "It definitely took the breath out of us. We're thinking, how we can help Andrew be successful in life with just the basics? Does he need occupational therapy to help with dressing, buttoning, zipping?"
And so began a journey, one that saw the Bowers family make routine trips to the hospital, and led Andrew to struggle through seven different surgeries.
All the while, not knowing how - or if - his hand would be able to function.
"It was weird. I think I was there [at the hospital] 13 times, back and forth", Andrew said. "It kind of sucked, going back and forth, but I was pretty young, just one, two, and three. I got used to it."
But as athletes know, adversity isn't dangerous if dealt with correctly. And in this case, Andrew's suffering brought forth success. Soon after the final time under the knife, he began to test his talents in a variety of sports.
Nothing, though, compared to his love for the gridiron.

"I started playing tennis. But serving and everything else was pretty difficult. I had to toss the ball up with my right hand, and then hit it with my right hand again. It was tough."
"I could just tell from the moment he stepped on the field that he just enjoyed being a part of the team", said Mike. "He's a great teammate. The kids all love him. It's truly a passion of his."
Now with just two years left in high school, Andrew has put the pain of his condition aside and perfected the art of his position. He's the starting long snapper for the Tigers this season, helping to make up a unit that will be instrumental for Fairview's late game success.
And in just his first year with the varsity squad, Andrew knows that despite the setback - his future - is snapping into focus.
"I've never really played and gotten to start in a sport before", said Andrew. "So, seeing that my hand could be fine with the sport is amazing. I just feel like all of this work that I've been putting in is finally going to come out, and I can show that I'm doing good for myself." 
And as they have all along, mom and dad will be right by his side. 
Only now, they can trade the glare of a surgery room, for the gleam of stadium lights.
"From here and there, we may have to place his hand different than somebody else", Mike said. "But it's been a great journey with him. We're just proud of him as the person he is."